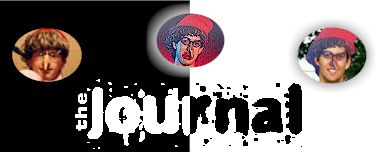 We now have an endorsement from a "relatively famous guy"...


"Whenever I feel my life is meaningless, I come to this favorite site to peruse the bemusements of it's creators. It never fails to pick me up, remind me that there is a God, and that there are at least two other guys He's out to get even more than me."
--Dan Piraro
Creator of the Bizarro syndicated cartoon strip
Author of numerous Bizarro books including "Among the Savages"
(Thanks Dan!)

It just wouldn't be right if we didn't endorse Dan's cartoon and his newest book. So, click here to see them for yourself. If we had money, we'd buy any one of these fine books and use them for kindling.




Send your e-mail to the amazing gladiators of love and soup...
FastCounter by LinkExchange