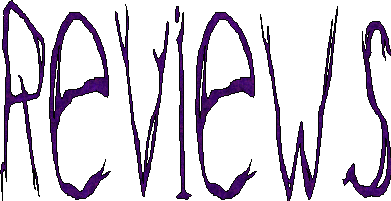 Bob Carlisle
For his seventh birthday, Bob Carlisle's father took him to Montgomery Ward's to "pick out whatever I wanted." He chose a guitar. Two years later he was singing and playing in neighborhood bands. Growing up, his home was filled with music. "Every Sunday, we'd move the furniture and have these big jam sessions with guys that I later saw on the cover of Guitar Player magazine." These visitors included bluegrass guitarist Doc Watson and dobro stylist Tut Taylor, friends of his father who sold acoustic instruments. During the late '70s and early '80s, Carlisle's skills as a background vocalist made him a mainstay in the L.A. studio scene, singing for such diverse artists as Barry Manilow, REO Speedwagon, Juice Newton, Poison, and Motley Crue. A self-confessed "musical gun for hire", Carlisle made the musical rounds to pay the bills of a new family. "I was playing at bars and clubs, and as a Christian I found myself hating it," he says. "Finally, at a big club in California, I bottomed out." Coming to a place of complete surrender to God's will, he found that God would not leave him hanging. Just one week after quitting the California club scene, he got a call asking him to be frontman for a new Christian rock group called The Allies. Carlisle accepted and spent the next nine years as part of that writing team, crafting six albums worth of songs. The Allies disbanded in 1993 when Carlisle wanted to further his career as a country writer. "I have a deep appreciation for country music… because that is what I grew up with."

As a soloist, he recorded two albums that did poorly. The music was not the driving rock that his former Allies fans wanted. Instead, Carlisle was writing music for the mature listener, those in the 30-50 age range. Unfortunately, this age range does not traditionally buy a lot of music. "I was dropped from [my record label] and I didn't have a record deal." He was asked to sign with an even smaller label and agreed. "I had nothing to lose, so I decided to just write music out of my heart and soul and quit chasing musical success." That decision spawned a successful album Shades of Grace with a Christian hit single. But it was the second release from this album, "Butterfly Kisses", a tribute to his daughter, that lit up radio station request lines across the country.

Originally written as a birthday gift for his sixteen-year old daughter, the song was so personal that at first he could not sing it to her without breaking into tears. "It was such an emotional moment [when I revealed the song to her] I couldn't even stay in the room. She ended up reading the lyrics off a computer screen and listening to a recording I had made." Due to the intensely personal nature of this song, he had not intended to ever release the song publicly. But when his new album was one song short, his wife strong-armed him into playing "Butterfly Kisses" for the record executives. As the executives listened, their eyes filled with tears and the decision was made to include the song.

From that point, the history of the song takes a number of twists. In Seattle, a disk jockey heard the song at a wedding and played the song on the air. The phone lines were jammed with requests to hear it again and to know the name of the artist. At the same time, Carlisle was doing a live interview in St. Louis and a traffic reporter heard the song and sent it to the local adult contemporary station who played it. Once again, the phone lines lit up. From there it spread "like wildfire", selling three million copies so far and leading to guest spots on The Tonight Show and The Oprah Winfrey Show.

But the success of the song hasn't changed the Carlisle family… much. "We paid off the mortgage, and my wife retired from her job as membership director of the Y.M.C.A. Otherwise, we're the same." He admits that he's been offered "unbelievable amounts of money from well-heeled fathers" to personally croon the song at their daughters weddings, but he has always tastefully declined. He has also resisted the opportunity to put his family on display. "We've had quite a few offers, but there will be no infomercials. I love my family, but we don't want to be the Cleavers." In the midst of this success, many suggested that he cancel his concert dates booked before the success of the song, often at churches and small festivals, and to just do the high-profile arena concerts. To his credit, Carlisle didn't cancel a single concert. So perhaps success hasn't changed him.

So how do you follow up such mind-blowing mega-success? To Bob Carlisle, it's not even a question. "God [made that song a success]. If He wants to do it again, He will, and if He doesn't, He won't," says Carlisle, matter-of-factly. "All I can do is make the best music I can, and pour my heart out and see what happens. Whether it sells millions and millions or hundreds and hundreds, I'll be just as proud." The success of his last album did enable him to have more control of his latest project, plus the ability to do some of the things he's always dreaming of doing such as using a symphony. His newest release, Songs From the Heart, is a sonic masterpiece, featuring musical styles ranging from trademark Carlisle balladry to power pop to funk to gospel. Yet, through all the musical styles, Carlisle masters each one, maintaining a cohesive balance amongst the great variety.

There are no altar calls or preaching at his concerts. "I'm not a minister and I'm not an evangelist. I'm a guy who writes and sings songs about his life." Indeed, the lyrics to his latest work, as well as the one or two Allies CD's that this writer has heard, are not preachy or an insult to ones intelligence. Rather, they unabashedly celebrate traditional values and a simple life. "I've always been writing songs about my faith and my wife and family and loves in life. Being a Christian is not [my gimmick]. Being a Christian is who I am, so anything I sing about is going to come from the perspective of someone who loves Jesus."

Perhaps one of the best things about having success as a songwriter, according to Carlisle, is simply that "people listened. To know that I was heard and people were able to use my music as an accompaniment for their own lives…" he marvels. "That acknowledgement is the greatest thing that any songwriter could ever ask for."

This article first appeared in WhatzUp, October 1998.