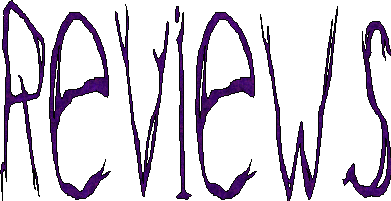 Heywood Banks
"Fly's Eyes", "Eighteen Wheels on a Big Rig", "The Cat Got Dead", "Toast". All these and more flow from the delightfully twisted mind of Heywood Banks, the best-known unknown comedian today. If you've ever seen him live, on an MTV or Showtime comedy special, spent time in jail for stalking him, or just heard him on the local Bob and Tom show, you know this is one man who knows how to make people laugh. Far from the usual male-female off-color jokes interspersed with a healthy dose of profanity, Heywood follows in the footsteps of such comedic greats as Bob Hope and Red Skelton, managing to be funny without resorting to blue humor. Such comedic prowess has contributed to his success, opening his act to venues usually closed to other comedians. In any given week, Heywood could work a comedy club, followed by an all-ages venue (such as the Wagon Wheel Theatre), and then perform at a corporate event the next night. He is one busy guitar and toaster-playin' man.

So how does a man in thick-framed glasses and plaid coat get started writing songs about cartoon animals throwing off their anthropomorphic ways? "When I started out, I wanted to be this good looking, romantic song-writer, writing serious songs to enchant beautiful women. But suddenly the 'YOU'RE WRONG' buzzer went off... and I eventually realized that I could be funny and achieve the same goal."

Early on he heard the music of Tom Leher who gave him musical direction. "Tom Leher wrote these really pretty melodies with very anarchistic, left-field lyrics to them... and these really appealed to me." Thus began his career of confusing and amusing those around him, though where Leher played a piano, Banks chose a guitar and, on occasion, a toaster played with two forks. He has also been known for audience participation and the use of the occasional prop, though he does not "over-prop" like certain like certain unnamed sledge-hammer wielding comedians.

Perhaps his best know hit, Heywood sings the glories of Toast accompanied by the rhythmic patter of two forks upon a toaster (a "Toastmaster Four-Slice Concert Model, acoustically positioned"). With such silly, ingenious lines as "There's no secret to toasting perfection/ There's a dial on the side and you make your selection/ Push to the dark or the light and then/ If it pops too soon, push down again", it's easy to see how his shows appeal to all ages (Proof: my seven-month old son gnaws on Melba toast and my great-grandpa Ivan ate toast until the day he died at age 99). His other songs are equally charming and un-offensive. "Phillip Pharr", from his latest CD Picky Picky Picky, is a tongue twisting zinger about an unlucky man who is a "fatalist, fugitive, pugilist, philatelist" and so much more. Opening with a spooky organ, "Halloween" laments the "days gone by" with lyrics of going trick-or-treat at The Gap in politically correct costumes, all backed by a wicked cello. My personal favorite, "Mean to Me", is a revenge anthem for anyone who has ever suffered at the hands of an older sibling. Lyrics such as "There's things that one can do/ With Ben Gay, Nair, and Superglue" and "When you fall asleep/Into your room I'll creep/Did something move in the dark 'neath your bed?" bring a small devious grin to my lips. The rest of his show is equally funny with the bulk of material being his trademark songs with laugh-a-minute lyrics in a variety of musical styles.

When he started off, his act was a bit more, um, blue (according to Heywood, it was actually "light blue"), but he made a conscious effort to find humor in areas other than human sexuality. By not confining himself to such a narrow topic, as do many comedians, he found a broad landscape of unmined material before him, stating, "If you think funny, it's just a matter of aiming that beam in another direction."

Since I had Mr. Banks on the phone, I had to ask him a question I have been dying to know... is the studio at the Bob & Tom show pumped full of nitrous oxide or are any mind-altering substances used to keep the hosts laughing to bust a spleen all morning. Heywood denied any laughter enhancement substances, commenting that "They really do laugh like that all the time. They enjoy themselves very much and if something isn't funny, they just kinda sit there with a 'What was that, Heywood?' look on their faces." I wish I could believe him.

Regardless of the source of the laughter, it cannot be denied that many people find Heywood Banks hilarious. As sharp as he is funny, Heywood has not let this popularity go untapped. Aside from one of his shows, his web site, www.heywoodbanks.com, and 800 number, 1-800-TOAST4U, are the only places, where you can order his three CDs, various T-shirts, or either of his two books. That's right... books! Heywood has joined up with artist Darren Thompson to create a pair of books based on two of his most popular songs, "Fly's Eyes" and "Toast". The illustrations are large, colorful and cartoony, perfectly complimenting the demented Heywoodian words inside. His third book is slated to be completed before Christmas, which is appropriate as it will be based upon three Heywood "Christmas" songs: "Frosty the Bluesman", "You Ain't Getting' Diddly Squat For Christmas", and "Dearest Mr. Santa Claus". This ain't gonna be no Normal Rockwell Christmas!

In addition to a new book, Heywood Banks will soon releasing a fourth CD. This is the first recording he has made without the Bob & Tom team and I am proud to say that he has chosen to work with Fort Wayne studio Amber Waves Productions on this venture. At this time, most of the tracks have been laid down and they are starting on the post-production work. In just a few months, this new collection of oddities will be unleashed on the unsuspecting public and rumor is, there is a song about toenails. Yessir, a WhatzUp exclusive!

With all this success, has Heywood turned his eye towards his own sitcom or, gasp, a feature film? "Years ago, when I started, I won some contests that set me up to be in a sitcom. I guess they really didn't have a concept of what kind of sitcom it would be and the way they work in LA is they try to find someone to plug into something that is ready-made and so it never worked out. I'm kinda happy that that never happened. It made me more self-reliant. I enjoy where I'm at now."

This article first appeared in WhatzUp, September 1999.