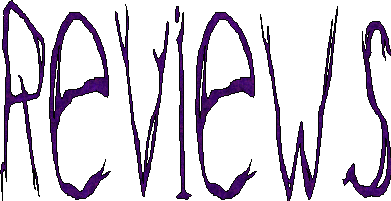 Michael Card - Unveiled Hope
No other popular contemporary Christian musician has put as much of the Bible to song as Michael Card. Beginning in 1981 with the album "First Light", Card has since recorded over twenty albums, including trilogies on the life of Jesus Christ and on the Old Testament. In the process he has written a song on nearly every book of the Bible and on many theological concepts. He has covered such topics as the Old Testament prophets, the miracles of Christ, and with his latest release, Unveiled Hope, the book of Revelation. You might expect such songs, written by a man who holds a masters degree in biblical studies, to be preachy or so wrapped in theological jargon as to incomprehensible, but Card always manages to present the complex in an easily understandable format without sacrificing the integrity of his subject. Like a modern C.S. Lewis, his work appeals to a wide range of individuals, from the scholar to those who rarely crack open a Bible. Each song is a creative Bible lesson, skillfully wrapped around a melody, simple yet incredibly profound. "I consider my songs to be not so much evangelism as an extension of teaching, an extension of worship, or at least it facilitates worship," states Card.

Born in Nashville, Michael grew up in a musical family. His mother was a classical violinist and his father a jazz trombonist, and it is easy to hear the influence of these two sources in his music. Early in life, Michael taught himself how to play the piano and the guitar. Being left-handed, Card found it easier to play the guitar by turning it "upside down". The drawback of self-taught was he had no one to tell him that most left-handed guitarists also then re-string the guitar so the thicker strings are at the top of the neck. By the time he found this out, he was already comfortable playing upside down and decided not to change. Naturally, his fingering on his chords are very unusual, often lending a distinct sound to his music. While in college, a close friend and pastor persuaded Card to write songs for his weekly sermons. A few years after that, Card recorded his first album and a bit later, wrote and recorded the song "El Shaddai", which was later recorded by Amy Grant, which subsequently gained great popularity, eventually earning the 1983 Dove Award for Song of the Year.

This "thinking man's musician" is also an author with eight books to his credit, a certified Gold record, and a string of awards and honors. As open and honest in person as he is in his lyrics, Card admits that he tries to not think about earning awards or the merit of critics, but it isn't always easy when his press releases "make me look like a saint." His wife and children may know better, but for anyone striking up a conversation with him, he is the picture of humility, carefully choosing his soft-spoken words as he talked about his latest project, Unveiled Hope, an album that tackles what many consider to be the most cryptic book of the Bible. "The actual meaning of 'apocalypse' is 'unveiling'," states Card. "It's not a book about hiddenness, like most people seem to think; a mystery that only the elite can understand. Rather, it is a book about hope and worship." In preparation for writing this album, Card spent a year studying the book of Revelation, learning it inside and out, distilling it down to the bare truths within and then clothing these in song.

In the past, Michael Card has toured with scaled-down orchestras, choruses, or a band. For the first time in nearly a decade, he will tour as a solo act. "It's time to simplify, just me, the piano and my guitar." Having seen him before in this setting, I can attest to the intimate environment Card can create with these simple tools of his trade, capturing the minds and imaginations of his audience with his gentle music. Never one to sit still, Card is getting ready to do a project he has long dreamt of, traveling to Ireland to record a series of Celtic hymns using local musicians. And after that? It is anyone's guess. When I asked if, after over twenty albums, he was running out of material, he laughed warmly to himself and said, "Oh, I'll always have something to say!"

Michael Card will be playing at Avalon Missionary Church, 1212 Lower Hunting Road, at 7:30 P.M. on Thursday, March 26. Tickets are $10.00 advance, $12.00 Door, $14.50 Gold Circle. Call 219/747-1531 for more information.

You can also meet Michael Card that same day from 12:30 to 1:30 at the Anchor Room Bookstore.

MINISPIN
For many, the last book of the Bible, Revelation, is a book of strange, symbolic creatures, worldwide destruction, and mystery. Michael Card sees it as a book of hope. With an eclectic mixture of styles ranging from a black gospel choir to a full orchestra to (almost) alternative rock to Celtic sounds, Card manages to unweave the mystery of this enigmatic book, creating a rich blend of music intended to lead the listener in worship and understanding. "I just hope [the listener] will experience... a worship experience, or unveiling, and that it encourages them to experience Revelation in a new way," states Card. "It is my hope that this music will spark the imagination and rekindle lagging faith."

The wide variety of styles found on this album are certain to "spark the imagination". As Card spent a year studying the book of Revelation in preparation for this album, he found many songs and hymn fragments in the text. To Card, each song he found lent itself to a different musical interpretation and he simply followed the sound he heard through to the end. Not surprisingly, the artist's affinity for Irish instruments shows through in one of the songs, manifesting itself by way of Uillean pipes, penny whistles, and a Celtic harp.

Card claims the final song, "The New Jerusalem" to be one of his favorites as it depicts the final reunion of the Savior with His beloved bride. Card so enjoyed this soaring anthem that he created an orchestral overture based on this song to be played at the beginning and the end of the album. "It gives the listener a chance to breath... to sit and process [the music]." Fans of Michael Card will most certainly embrace this album as they have his many others, and the broad range of musical styles will appeal to many who have yet to enjoy the music of this self-proclaimed "simple minstrel".

This article first appeared in WhatzUp, March 1998.