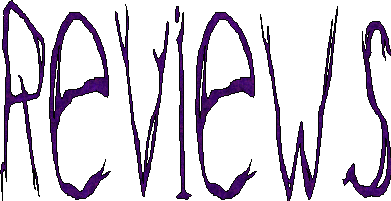 Motley Crue
My first encounter with the name "Motley Crue" was in an argument with a fellow classmate at the McMillen Health Center (we were there to learn about the wonders of circulation or the glorious digestive system or something). He insisted that this "Motley Crue" was the best band that ever existed. This band was new to me but I was pretty sure that The Beatles could trump whatever they had in their Motley hand. I've since heard that this fellow has gone on to become a lawyer (draw your own conclusions).

For those who have lived in a deep, dark cave since the 80s, Mötley Crüe is the epitome of the bad-boy rocker. The lives of the members have been bathed in violence and contempt for authority and this shows easily in their music. Their publicity department equally embraces this "scrüe you" attitude as numerous attempts to receive a press kit all met with an empty mailbox. So I took to the vast internet to cull what I could from their official site (www. motleycrue.com) and various fan sites.

I was surprised to find that guitarist Mick Mars was born in Huntington, Indiana and spent his first eight formative years here. The son of a combination minister/factory foreman, Bob Alan Deal (that's right, the initials are B.A.D.), Bob spent his youth playing with toy guitars and a ukulele (look for a ukulele solo on their next CD), being the class clown, and getting into heaps of fights. He quit school at 17 so he could do drugs, pick watermelons, work as a motorbike mechanic and toil away in an industrial laundry. His first gig was at an American Legion hall playing Beatles and Rolling Stones covers, later bouncing from band to band, somewhere in there changing his name to Mick Mars (after the Roman God of War whose friends called him Mick). Compared the other band members, though, he's a choirboy.

Originally born as Frank Carlton Serafino Ferrano, Nikki Sixx had a name that any Italian composer would have been proud of, but he was inspired by the first two letters of his California license plate (N6) and had to have a new name. Around the age of six, he encouraged (somehow I think the better word would be "forced") his cousins to sing nursery rhymes with him (also on the next CD Mötley Crüe Für Kidz). He got into athletics but when told to cut his hair, he rebelliously refused. About this time, he heard the music of The Beatles (I see a definite theme) and fell in love with their heavier songs like "Back in the USSR" and "Helter Skelter") and wanted to be a rock-n-roller. His mother moves him to Seattle in hopes of curbing his increasing rebellion but he only gets kicked out of high school for selling drugs. He leaves home at thirteen, sleeping in brothels (this is a family paper… look it up) and selling more drugs for money. A year later he is asked to join a band so he mistakenly steals a guitar (oops!). Three days later he exchanges it for a bass (that's a good boy). He then starts the usual "thousand band" tour, hopping from one to another. At one point he joins a Hollywood street gang called "The Gladiators" (come out and play-yay) whose other alumni include Robbin Crosby, later to be in Ratt.

Vince Neil Wharton dropped his last name at age two. He had regular guitar lessons up to the age of ten but preferred to strut around his bedroom miming to Aerosmith songs (where was "America's Funniest Videos" when you needed them?). He strutted himself right out of high school by smoking Angel Dust in class. Like Nikki, he chose to leave his lucrative high school athletic career (baseball for this fellow) instead of cutting his hair.

Thomas Lee Bass was born in Athens, Greece to ex-miss Greece 1957. He got his first drum set at age 4, a paper kit with blinking lights. He sticks with keyboard lessons for a while but eventually gives them up because they are too difficult. I hope you are all sitting down because he also had a Davinchi electronic accordion that he used to plug into a guitar amp and distortion box, cranking out "Smoke on the Water" (it was Greece... everyone plays the accordion there!). He later joined his high school marching band and a local drums corps, being a real boy scout by teaching others to twirl their sticks and leading his troop to many competition victories. He then starts his band hopping episode and quits school.

It wasn't long before they all hopped into each other. Tommy and Nikki meet under strange circumstances involving alien spacecraft, an unopened Twix bar, and a wandering Pat from Music Manor. Mick Mars put an add in a paper, announcing that a "Loud, rude, and aggressive guitarist [was] available". He showed up for his audition complete with Marshall stacks. He got the job after one audition, though I hear that having used the same color hair dye as Nikki helped (Nice & Easy Permanent Blue Black). Needing a name, Mick came up with "Mottley Krue" and Nikki tidied it up to "Motley Crue", later adding the umlauts over the "O" and "U" to give it a militant, aggressive feel (and unintentionally changing the pronunciation to "Meoot-lee Kroo"). I think all would agree that it is a better name than some of the others they were considering, which included such winners as "Trouble", "Bad Blood", "Holiday", and "Christmas". They later snagged singer Vince Neil after his own, successful band starting becoming truant to gigs, and after they collectively demolished five bottles of Schnapps (they used pellet guns). They made their debut on May 24, 1981 with two sold out shows. During the evening, they get into a fight with a troublesome audience member, only adding to their growing troublemaker image.

In December of that year, they borrow $7,000 to record their first album Too Fast For Love on their own Leathür Records. They have since become one of the few groups in history to own and control the publishing and catalog of recorded masters (Earl Sclug of Earl Sclug and his Marsupials of Love has all his masters but no one seems to care). In true 1990s rock celebrity style, Mötley Crüe have expanded their empire into selling stuff. They had their own retail store, S'Crue, on Melrose Avenue in Hollywood, and have started up an apparel company, Outlaw, which sells biker/skater/surfer clothing, most of it modeled by Nikki's wife Donna D'Errico of Baywatch fame (marketing tip: if you want to sell something, have a Baywatch beach bunny wear it, look at it, throw it out the window, etc. Guaranteed to triple sales!). Vince Neil has a book of poetry he is shopping around and Nikki has been pitching a TV series idea to MTV. Not your typical struggling artist activities.

But all hasn't been Grey Poupon for these rockers turned magnates. Everyone but the aforementioned cave dwellers have heard about Tommy's repeated run-ins with the law, plus three of the four members have unauthorized porn videos on the market (Mick keeps offering but as the self proclaimed ugly member of the band, the porn companies aren't exactly chomping at the bit).

It could have been worse. In 1998, they were working on a CD of cover songs (you ain't never heard "Chimm Chimm Chiree" 'till you've heard the Crue do it!) that fortunately got canned. Instead they decided to release a second "best of" CD, one over which they had complete control, and to tour on this CD. The result is Greatest Hits, a collection of their greatest hits remastered (instead of remixed as on their first "best of" CD which lessened the impact of the songs) and cleaned so they sound as fresh today as when they were released. Among the songs included are "Home Sweet Home", "Smokin' In The Boys Room", "Too Fast For Love", "Looks That Kill" and two new songs, "Bitter Pill" and "Enslaved" that fit perfectly with their earlier material. The liner notes are extensive, including many poignant and humorous stories on the almost twenty years of playing together. If the CD is any indication of their current state as musicians, they are back on track, grinding out the aggressive rock they built their bad reputation on, making this show one that is not to be missed.

This article first appeared in WhatzUp, February, 1999.