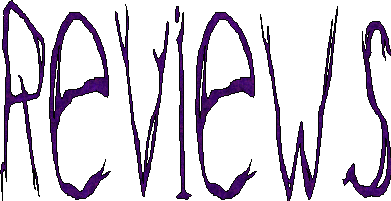 Fort Wayne Philharmonic Unplugged
Black tuxedos, expensive jewelry, wine during intermission, the intricately designed ceiling of the Embassy theatre, not knowing when to clap or if you are allowed to cough. These are just a few of the things that keep people away from a Fort Wayne Philharmonic performance and away from experiencing classical music in the way it was intended. Sure, a CD can give sonic brilliance, but it doesn't convey the emotions of the musicians as they saw, blow, and hammer away to create a moment of sheet beauty that drifts off into nothing, never to be heard exactly the same way again. So what if there was a casual, non-threatening environment where those new to the world of classical music could go and sample the music of these great masters? That's exactly what the board of the Fort Wayne Philharmonic thought five years ago.

Like nearly every orchestra in America, the Fort Wayne Philharmonic had been losing patrons. With cell phones, soccer for the kids, 500 channel cable TV, and meetings during lunch, most Americans don't want to take the time to sit back and simply listen to a forty-minute symphony. This might be because the general population has never been exposed to much of classical music and considers it little more than fancy elevator music. Convinced that this music deserved to be heard, the board decided to do something about it. So they started the Unplugged concert series.

This Friday will be the second installment of this seasons Unplugged concerts. The first, titled "Blue Plate Special", contained excerpts from the many pieces that would be played throughout the 98-99 spectrum series (mostly chamber music and smaller-scale symphonic works) concert season. The intent was to whet the appetite and encourage you to return to hear the complete piece. The theme for the performance on November 20th is "Radical Fractions". Instead of a single, large orchestra, there will be a number of small ensembles where two to ten musicians create a tightly knit musical expression. As for the "Radical" portion of the phrase, most of the pieces played will be from the 20th century. If you read last weeks "Classical Gas", you may be a bit wary of music composed in this century. Fear not! The Unplugged concerts are intended to please so I am sure that nothing has been selected that will be painful on the ears.

One of these pieces is "Living Room Music" by John Cage. Cage is an American avante-garde composer perhaps best known for his composition 4'33", a piece that can be played on any instrument, even the accordion! He also wrote "prepared piano" pieces where various objects are placed inside the piano before one plays. When Cage is on the program, you can only expect the unexpected. "Living Room Music" is officially written for four percussionists but woodland animals might be involved. There will also be a piece by Jerome Kern entitled "Yesterdays". Kern came to fame in the 40s and 50s with his jazzy, lyrical melodies and flowing harmonies. He wrote a number of popular musicals and there was a time when every piano store had his music on the shelf. In addition to these fine pieces, there will also be a wind quintet (flute, oboe, clarinet, horn, and bassoon), a Mozart string quartet (nicknamed "Drum"), a serenade for flute and harp, a brass quintet, and Purple Haze. Yes, the Jimi Hendrix song. Years ago, the avant-garde Kronos Quartet did an aggressive version of this song for string quartet but I'm not sure if this is the same thing. In any case, you'll need the hold on tight!

So I've talked about what is going to be on the program but why is this concert series any different from any other? Having Hendrix on the program isn't enough to make the concert that much different! Please, have a seat. I'm going to say four little words that will have you convinced that NOW is the time to become a patron of the Fort Wayne Philharmonic: free food and beer. Well, not exactly free. Each Unplugged concert costs $12 but you most certainly get your money's worth! Each performance begins with a 4-5 minute locally produced video that gives insight into the orchestral members and the music being played. When the lights come up, you will see that not a single member of the orchestra is wearing a tuxedo. Some are wearing jeans, others in overalls, slacks, or pantaloons! For these concerts, the performers get to wear whatever they wore that day (hence the pantaloons) and the audience is encouraged to dress casually as well. Before the music begins, maestro Tchivzhel banters with Melissa Long, in the process explaining the piece that is about to be played. The overall effect is very informative and very informal. When the music starts, the lights don't just go out, they come alive! Theatrical lighting enhances each show, adding an extra layer of excitement, highlighting soloists and reflecting the mood of the music. The audience is invited to enjoy the music, to clap when they feel like it (even if the music isn't over yet), to shout for an encore. In essence, to not behave like the typical philharmonic audience.

After the ninety-minute show is over, the audience is invited to saunter up to the top level of the Performing Arts Center for an after-concert party with free food and beer! To continue the theme, a jazz combo will provide music during the party. Philharmonic Marketing Director Sean McBryde informs me that the average age of attendees is between 28 and 35 and that many consider this a great place to meet outside of the usual bar scene (the jazz combo occasionally gets rowdy, but you can usually hear someone talk without shouting). Not bad for a mere $12!

There is one catch, though. Four years ago, they were one of the first orchestras in the country to do a casual show directed at the 30-something age group (yes, Fort Wayne was a trendsetter!). From the very first concert, they always have had sold-out shows so it is probably best to call ahead and place a hold on tickets. However, if you get turned away at the door, there are three more Unplugged concerts this season. On February 5, the theme is "Bigger is Better". This will involve the full orchestra and will be at the Embassy (sorry, but no party after this one). The program will include big, blow out pieces guaranteed to lift any toupee! In March will be "Gnarly Buttons", contemporary (but not atonal) music from new composers (and party afterward.) On April 23, it will be "Time for a Change" as the maestro and co. show the progression of classical music through time. You might want to check, but I'm pretty certain you can get college credit for this last performance.

This article first appeared in WhatzUp, November 1998.