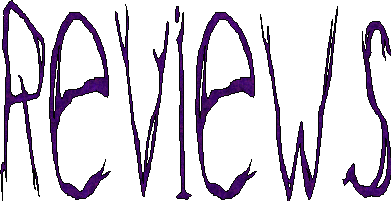 Edvard Tchivzhel
For many, the autumn season means shopping at back to school sales, raking the yard, and getting the car ready for winter. For Edvard Tchievzhel, music director and main conductor of the Fort Wayne Philharmonic, autumn signals the advent of a new Philharmonic season. Born in Leningrad, Russia, Tchievzhel soon realized that his place in life was waving a tiny baton before a large gathering of talented musicians. After graduating with honors from the Leningrad Conservatoire, he began conducting around Russia and then all of Europe, building up an impressive portfolio of credits including working with orchestras in England, Sweden, Germany, Japan, Czechoslovakia, Poland, Romania, Scandinavia, Australia, and New Zealand. He eventually got a chance to tour the U.S. in 1991 and following this tour, he and his family defected to the U.S. After playing around the country with such respected orchestras as the Baltimore Symphony and the Atlanta Sinfonietta, he came to Fort Wayne as the music director of the Fort Wayne Philharmonic. During the summer of 1999, the Tchivzhel family, including wife Luba, a Philharmonic violinist, and 13 year-old son Arvid, attained their American citizenship.

As music director for the Fort Wayne Philharmonic, which just began its 55th season, Maestro Tchievzhel has the honor of selecting which pieces will be played during the season. Though it might be tempting to stack the deck with pieces from ones favorite composers, Tchievzhel is well aware of the importance of making an individual performance appeal to many different audiences, commenting, "I try to make some balanced combination of modern and standard concert music. It very much is my intention to combine well known basic repertoire pieces with something newer, more modern or less well known. Some famous composers have so many pieces that are not standard repertoire that the choices are difficult. It is important to play the right balance, to make everybody happy. For instance if you play all modern music, people who like Bach for instance, will not attend. But if you play only favorites, those who like the new music will turn away. Our mission is to combine all these for both entertainment and education purposes."

As music director, Tchievzhel could exercise almost complete veto power over the musical selections but instead is open to suggestions from patrons and the Philharmonic musicians. With so much great music to pick from, the problem is not usually which pieces to play during a particular season, but which ones to leave off the schedule. As it turns out, most of the suggestions that he receives are for pieces on his long list of compositions he would like to perform. Even with his many years conducting, this list seems to grow longer each year instead of shorter.

"There are several left [on my list] that I have never performed. There are many great composers from our century that have not had a voice in Fort Wayne, Scriabin, for example. I still want to conduct several pieces that have never been conducted here. I would like to conduct Messiaen's Turangalila Symphony, very special contemporary music... from the middle of our century, a very beautiful piece well over seventy minutes, which is a grand challenge for the orchestra and for the audience as well. Maybe I will dare to do it one day here. And many many others, of course."

Not that he would try such a grand piece if he wasn't sure it would work in Fort Wayne. During the interview, I was constantly impressed with the many facets of the modern philharmonic life that Edvard Tchivzhel kept properly in focus, keeping a nice balance between music for the sake of art and the need to please the audience.

"Another thing to keep in my is our audience, so every year I gauge their reaction on what they like. Many people just suggest things and I try to keep these pieces in mind. It is very important also to keep in mind [the] box office because I have to make sure the audience wants to attend. After all, we are not playing for ourselves."

The upcoming Philharmonic season is full of great music, from Mozart's Eine Kleine Nacht Musik to Debussy's La Mar to Beethoven's Fifth Symphony. Of particular interest to this writer is Bartok's Concerto For Orchestra, a thirty-five minute funhouse ride to be performed near the end of the season. With composers such as Richard Strauss, Wagner, and Verdi among his favorites, it is not surprising to find that Edvard Tchivzhel has managed to include more operatic works into this season. In fact, an upcoming Masterworks performance will include excerpts from The Ring of Nibelungs by Wagner and Don Quixote by Richard Strauss. The final Masterworks performance will be the concert version of La Boheme by Puccini, a piece that is full of famous music that most have heard before in commercials and movies but never knew the source. But what else would you expect from a man who served at Leningrad's Kirov Theatre of Opera and who conducted many famous operas during his time with Sweden's Stockholm Philharmonic?

When asked if there was any particular piece he was especially looking forward to conducting this season, Maestro Tchivzhel plays the part of the diplomat, stating "I look forward to every piece, every performance. Every time is a good experience. Every program really appeals to me on some level or other. I like all of them. I can say that for some concerts are more difficult, some less. For example, the program with Wagner will be tough because the music I like so much and will require a lot of work."

Speaking of difficult performances, I was amazed to learn that most Philharmonic performances are proceeded by only four rehearsals, five if the music is especially difficult. To this, Edvard acknowledged the consummate skill of every musician in the orchestra, though he wishes there was time and finances to have more rehearsals before every program.

Of special interest this year is the first official recording by the Fort Wayne Philharmonic. Available this fall, this CD will contain Tchaikovsky's Sixth Symphony and Richard Strauss' Also Spracht Zarathustra, both personal favorites of Tchivzhel. Recorded this last spring at the Honeywell Center in Wabash, the CD is currently in the final stages of production. When asked if there were more recordings to follow, Tchivzhel responded with an enthusiastic "Definitely! That is one of my first priorities when I came here, I wanted to make this orchestra more nationally known. I have no doubts about our professional abilities." With such an enthusiastic, talented man at the helm of our local Philharmonic, it is only a matter of time until his dream of making the Fort Wayne Philharmonic a nationally known orchestra comes true.

This article first appeared in WhatzUp, September 1999.