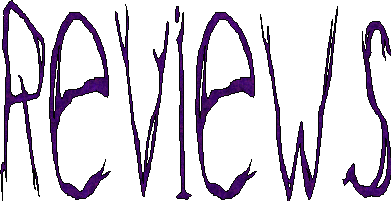 Synergy - Cords
Originally released in 1979 on clear vinyl, Cords by Synergy gained a cult following among the rare few who knew of its existence. Created by electronica pioneer Larry Fast, keyboard player extraordinaire for Peter Gabriel, the Synergy project encompassed a series of all-synthesizer recordings in the late 70s and early 80s. The last recording was in 1987 and since that time, recordings from this series have become increasingly difficult to find. That is, until March of this year when Polygram reissued the entire set on compact disc, a medium, arguably, for which this all-digital music was destined.

"But hold on," you may be tempted to think to yourself. "Why would I want to listen to computer bleeps from the seventies?" Were these the standard fare of this album, you would be justified. However, twenty years after their creation, the Synergy recordings still sound suprisingly fresh and original. Far from being novelty music full of electronic bleeps and burps, Fast has composed classically based compositions embedded with elements from jazz and rock. The synthesizers do not attempt to mimic the sounds of a conventional orchestra but they do work together to create a unique yet full, orchestral sound.

Cords is composed of ten movements that are related by musical ideas, or cords, that run throughout the recording. Opening with "On Presuming To Be Modern I", Fast creates a thematic center for the rest of the work. Sounding like a 21st century string section, the movement is both expansive and heroic. The following piece "Phobos and Deimos Go To Mars" is a baroque-like, percussive, angular piece. "A Small Collection of Chords" is an intimate chamber piece. Simple and pretty, the bell and woodwind timbres create a delicate mood. "Full Moon Flyer" is an adventure in contrasts, one moment sounding like a gentle drifting through the night sky, the next an eerie, percussive dance. "Trellis" is an energetic, intricate weaving of melodies that play off each other in harpsichord-like tones. Of this album, my favorite piece is "Disruption in World Communications", a bit of program music that I have long wanted to arrange for marching band. Starting with a sweet, dainty melody on bells and flute, everything is fine and orderly until you hear a short, ugly glitch. The music ignores this intrusion, continuing merrily on its way, adding more instruments and parts to the communication system. The glitch multiplies, infecting the various parts of the "orchestra" until the whole of the "world communications" is seething in a chaotic mass of dissonance, pounding away with the theme of the original glitch. The work ends with a final "On Presuming to be Modern" which combines musical quotes from the other pieces into the original theme, bringing the piece to a satisfying close.

This review first appeared in WhatzUp, September 1998.