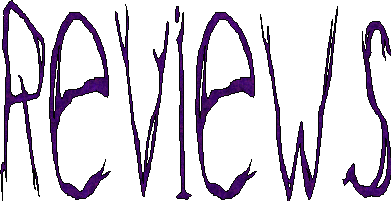 Ed's Redeeming Qualities
At the Fish and Game Club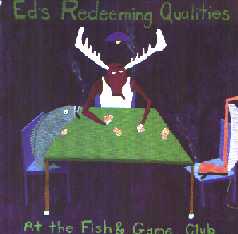 Once described as the David Lynch of folk music, I find it difficult to put Ed's Redeeming Qualities into any genre. There are bits of country, scoops of folk, dollops of calypso, a pinch of jazz, and a smattering of rock. The music is spare, almost minimalistic, the lyrics are stories spun into songs that are more than the sum of their words, stories that hit home and sneak into your subconscious. The "approximately executed" music and the "shaky" vocal harmonies give the album a very homespun and endearing quality. The eclectic nature of their music is a little like a menu from a Chinese restaurant: at any moment you will hear an instrument from each of column A (guitar, violin, toy xylophone), B (clarinet, accordion, mandolin, tin whistle, guitar), and C (ukulele, one-string cardboard "sweetcheeks" bass, banjo uke). Some very interesting combinations result including the clarinet playing bass runs on "Closed Mondays" and the penny whistle performing duets with the violin.

The songs on At The Fish and Game Club have instant appeal. Sung by a male, "Mom" pines "I wish I had the memory of dropping you off at school/ And then going home to watch Days Of Our Lives ... I wanna know the things that nobody knows about you." "My Friend Bob" tells the tale of Bob who is divesting himself of possessions with lines such as " My friend Bob gave me his western shirt / I said, "Hey Bob, it fits me great!" / He said, "Not me since I lost weight." While not exactly a comedy album, there is plenty of charm and warm humor to make a body chuckle. Other songs tell of car accidents with a kid ("But you cannot blame me / I was drinking a large coffee with no lid") and makeovers to attract old lovers ("And I'd do anything to appease her / Change my skin rearrange my nose / Get a better heart to please her / But I can't so I'll change my clothes".) No, it's not a dazzling display of technical virtuosity but it is a nice excursion from the troubles of life... an instant friend on a convenient plastic disc and definitely worth the effort to seek out.

This review first appeared in WhatzUp, January 2000.