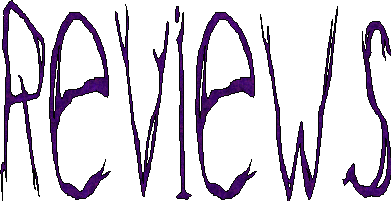 Fleming & John - The Way We Are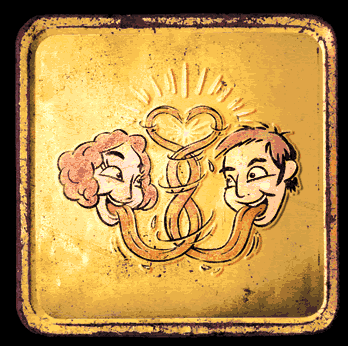 Maybe once a year, I hear an album that gives me literal goose bumps. This one gave me goose bumps on my goose bumps. The second release by husband and wife writing team, The Way We Are retains the imaginative pop styling of their first album but with a more mature approach to lyrics and composition. Fleming, the wife, sings, writes the lyrics and creates the melodies which are unbalanced, full of unexpected twists, yet natural and horribly catchy. Husband John creates rich tapestries of sound around these melodies, writing the music, making string arrangements, and playing an astounding number of instruments (aside from drums and orchestral strings, he plays every instrument on the album including such non-conventionals as flugelhorn, balalaika, vibes, flute, oud, saz, dilruba, spacephone, accordion, dulcimer, and the creepy theremin).

Like the music of The Police, their sound is immediately catchy with just enough pop to have wide appeal but with enough musical meat backing this pop to appeal to the die-hard musician. Ben Folds, perhaps their biggest fan, calls their sound "the Carpenters of the 90's with a Led Zeppelin rhythm section". "I'm So Small" opens quietly but with enormous tension that soon floods into a full-out punk-flavored assault of guitars, Indian-flavored orchestral strings and Fleming's voice that can effortlessly glide from a sweet little girl to a screeching banshee. "Sssh!", with it's Alanis Morissette feel and theme of falling for a best friend, is driven along by timpani and spent more than one day in my head. Singing about their marriage, "Comfortable" hits home with anyone who has gone past the infatuation stage in a relationship with it's laid back, Carpenterish sound. The title song finds Fleming wondering if she and John will grow apart or stay "the way we are" against a jazz-influence slide upright bass part that morphs into an aggressive chorus of complex, interwoven vocal lines. "Radiate" can only be described as "The Go-Go's Meet Herb Albert and the Tijuana Brass". In "Ugly Girl" Fleming sings "I can't believe you're leaving me for an ugly girl" while John plinks away merrily on the xylophone. Other songs verge on disco, mix R&B with tango, swing with grunge, and dirty blues with Siouxie and the Banshees. In the hands of lesser artists, this juxtaposition of styles would be a sonic mess. With these masters of songwriting, however, the result is absolute perfection.

This article first appeared in WhatzUp, April 1999.