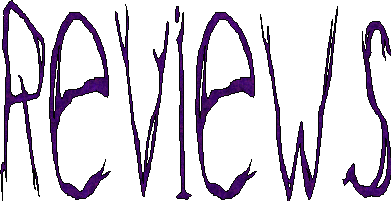 The Mozart Effect:
Music for Babies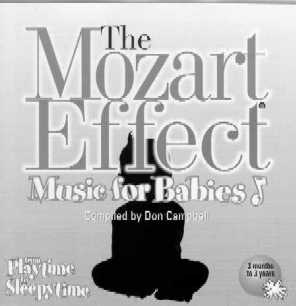 Mozart aficionados are at it again! "Noted author, teacher, and musician" Don Campbell, who has built a career out of touting the music of Mozart, has recently released four collections of Mozart music intended for children. The Mozart Effect: Music for Babies is the first of the series, intended for children from three months to three years. According to the CD booklet and what I found on the Mozarteffect.com web site, listening to these CD's will change the life of your child. Among the lofty claims are that it will increase verbal, emotional, and spatial intelligence, inspire right-brain creativity thinking processes, and strengthen intuitive thinking skills. Forget about trying to buy a classical CD on your own, you must have this particular CD's because it "combines up-to-date medical and psychological research in creativity and intelligence to provide a rich listening and learning experience for children." The music on this "three dimensional album" is divided into music for playtime, getting ready for sleep, and music for "sleepytime". Among the pieces on the CD are movements from The Toy Symphony, written by Mozart's father and listened to by Mozart when in the womb, and Mozart's variations on "Twinkle Twinkle Little Star". Both are enjoyable and well suited for small children at play. Likewise, the "sleepytime" pieces are very gentle and calming, nearly putting me to sleep a number of times.

While I do not doubt that listening to classical music (or music in general, for that matter) has positive effects, I don't think Mozart and his immediate family have a corner on the "brain food" market. If you have been wanting to expose yourself and your children to the world of classical music, don't feel as if you have to confine yourself to this collection. Most of the CDs you see for $3.99 near the checkouts are just as good. The bottom line is that this CD is just a marketing effort to get you to buy THIS particular series of music. Unless you are one of those parents who push their kids to be tiny adults, don't waste your money.

This article first appeared in WhatzUp, January 1999.