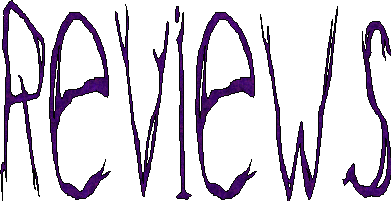 Vinyl



With a nucleus of brothers Joe and Keith Blythe, the self-titled release by Decatur-based Vinyl is full of catchy songs marred by bad production. Transplanted from Phoenix, Arizona, the brothers Blythe added guitarist Jim Skewis and drummer Paul Opal to compete their lineup. While they thank the Beatles on the liner notes, their sound is actually based more on Beatles-derivative pop bands like Oasis.


The CD consists of fourteen original songs (plus one bonus track "hidden" at the end of track 14, a practice this reviewer found tired and hokey, of a live in-studio recording), all having the lyrical theme of unrequited love or love attained. Joe Blythe, who is listed as lead vocals, guitar, piano & keyboard arrangements, is the main songwriter, possessing the ability to "produce unlimited amounts of songs per year… at an unusually positive rapid rate" according to their press sheet. One gets the impression that he is the driving force behind the group, leaving his bass playing brother Keith in the shadows, as is usually the lament of bass players. The CD insert is nicely and simply done, showing variations on the same dessert photograph. Opening with the arpeggiated chords of "St. Alma", the CD starts with a tasty, catch, bouncy number that suffers from sloppily layers harmonies and vocal doubling techniques. "She just Dances Around" is a well-written ballad with a memorable chorus guitar part that helps to enhance the lyrics of the song while "Downtown Tomorrow" is an excellent hook formed around a teasingly sweet chord progression. "Vibration" has a creative, near-drum roll part that is unlike anything I've heard before. The 67 minute CD ends with "Strawberry Rain" that appears to be a variation on the Nirvana/Teen Spirit rhythm but without the extreme angst before sliding into the "bonus" track.


While the songs are mostly well written, this collection suffers from a lot of problems that should have been caught and fixes in production. Tempos vary during the same verse, vocals have sloppy intros, or vocal faux pas are not fixed with punch-ins. However, Vinyl is in the process of recording another CD (with their limitless supply of songs) and should they fix the productions problem that plague this effort, detracting from the well written songs instead of enhancing, they should soon be making a name in the Fort Wayne area. For more info, surf to the Vinyl web site.


This article first appeared in WhatzUp, March 1999.