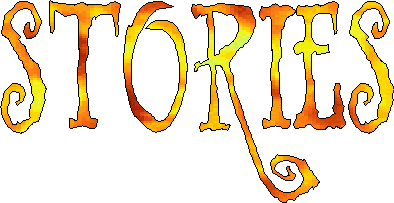 Grandpa Got New Socks Today
Oh! Grandpa got new socks today,
And all his friends are here to stay.
Bill and Bob and Teddy too,
And Les who fills his hair with goo.

They play with them for hours on end,
Put them on their feet and then
Laugh it up and play again.
The clock is winding near to ten.

Bill gets mad and hits Bob's face.
Grandpa stands and grabs his brace.
Teddy looks on with disgrace.
Les and Bill get in a chase.

Grandpa grabs his socks and runs.
Bob and Teddy grab their guns.
Grandpa ducks but its too late,
Teddy shoots him in the plate.

Bob jumps up and grabs the socks.
Puts 'em in a tinder box.
Les and Bill gang up on Ted
Kick his face 'til he is dead.

Bob is trying to get home.
Billy stabs him with a comb.
Les and Bill go one on one.
Bill throws up on everyone.

Les tries clearing up his face,
Billy kills him with a mace.
Mom and Dad and son stop by,
Mommy can't believe her eyes.

Sonny reaches for the socks,
Daddy kills him dead with rocks.
Next he tries to get them but
Mommy kicks him in the nuts.

Bill and Mommy run away
To a better place and day.
If you ask them they will say,
"Buy them socks, it's fun that way!"

By Biff January 12, 1988